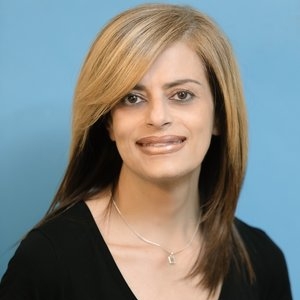 Teresa Tiano - Chair,
Co-Founder
Teresa is a seven-year stomach cancer survivor. When she was diagnosed in 2011, it was her second cancer diagnosis, the first one was in 2002 when she was diagnosed with Stage 0 bladder cancer. Teresa had a laparascopic partial gastrectomy followed by chemo and radiation. During her treatment, she also tested positive for Lynch Syndrome, making her a high risk patient for various types of cancer.
Teresa has over 15 years of experience in the non-for-profit world, and 10 years of governance and administrative experience in the cancer sector directly. She has volunteered at St. Michael's Hospital, Carmelina's Home, and Caritas.
Her work with My Gut Feeling allows her to support patients so that no-one has to go through the journey alone.
Teresa holds an Honours BA in History and Literature from the University of Toronto. She is married and lives with her husband in Toronto.
Emma has been a freelance bookkeeper for over 30 years.
She has enjoyed working with a number of non for profit and charitable organizations, professionally as well as volunteering her time wherever needed.
She joined the Board in 2017 to help raise awareness for the disease.
Katy (Ekaterina) Kosyachkova - Vice Chair, Co-Founder
Katy is an eight-year stomach cancer survivor, she was diagnosed with stomach cancer in 2011 when she was 21 years old. She underwent a total gastrectomy (surgery to remove the stomach) with both chemotherapy and radiation (Macdonald Protocol). At the time of her diagnosis there were no stomach cancer organizations in Canada. Frustrated by the lack of support, Katy reached out to others virtually. Her pursuits to help others led her to find Teresa. My Gut Feeling originated through their ongoing peer-to peer support.

Katy is a Physician Assistant in Toronto, she holds an Honours BSc in Health Sciences and Psychology. She has volunteered with multiple cancer organizations including the Canadian Cancer Society, Gilda's Club and Trillium Hospital Mississauga Cancer Centre. Her cancer experiences allow her to relate to her patients and provide patient centered care.

Katy hopes that My Gut Feeling will offer a voice to people during the darkest parts of their lives. Moreover, she hopes to connect with as many patients as possible to ensure nobody else ever has to go through such a diagnosis alone.
Ramin Deravian - Director
Ramin comes from a rich executive management background with a strong record of leadership. He served as an Executive Director in the not-for-profit and charitable sector.
Ramin's work has spanned from community and non-profit to engineering, research and biomedical, mining, energy and computing technologies. Today Ramin works as a creative professional.
As a caregiver he shares his expertise and focuses on MyGutFeeling as a volunteer and Board member.